SURVIVAL GUIDE
The first thing you need to do when you spawn in is to find at least one or two trees so you can cut them down
2. Once you've got yourself some wood, you can make some wooden planks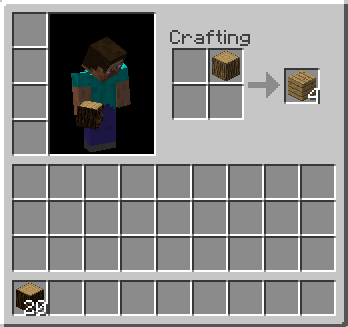 3. When you've done that ,you'll have some lovely wooden planks that you can make lots of items with, such as shovels, pickaxes, axes, swords, stairs, doors, sticks and boats and many more. but to make all of that you'll have to make a crafting table by using 4 wooden planks.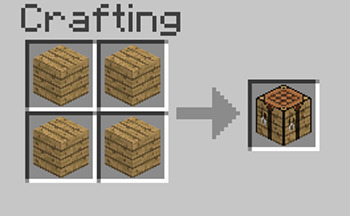 4. The next thing you'll need are some weapons and tools, such a pickaxe, an axe, a shovel and a sword.  But to make them you'll need sticks, which you can easily make out of 2 wooden planks.
5. The next step to surviving is to find food, you can get food from animals such as pigs, cows and sheep. If there is one near by, grab your sword and kill it! (When you kill a sheep it gives you wool, and you need wool to make a bed, so make sure you kill some sheep instead of just pigs and cows)
6. Once you've got a bed, some food, some tools and some weapons you'll need a house to live in, it doesn't need to be fancy at all it could a dirt house or you could live in the woods.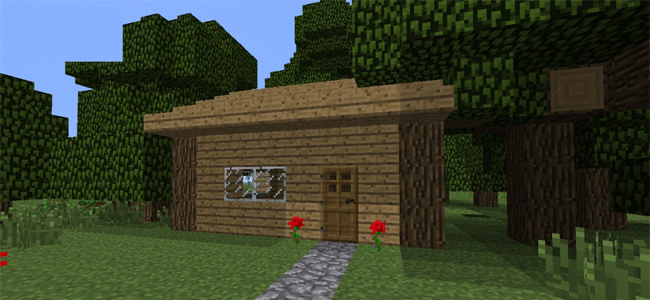 And that's how to survive your first night in Minecraft!